Alanya's Real Estate Experts
In the bustling realm of Turkish real estate, IDEAL Estates stands as a beacon of excellence. Specializing in global tasks from the picturesque city of Alanya, Alanya's Real Estate Experts boast extensive experience in the nuanced world of real estate marketing.
With a proven track record, IDEAL Estates brings forth a team of highly qualified professionals. This team possesses an intuitive capability to harness the best-selected skills across various disciplines, including property management, project management, financial management, and marketing.
What sets IDEAL Estates apart is its ability to seamlessly handle global tasks from the charming city of Alanya. This strategic location not only provides a unique perspective but also enables the team to cater to a diverse range of clients with global needs.
Diverse Skill Set
IDEAL Estates' professional team comprises individuals with specialized skills. Each member has a distinct expertise, allowing them to excel in their roles. Moreover, the team operates cohesively, with each member capable of supporting others when the need arises.
Achieving Optimal Outcomes
The core objective at IDEAL Estates is to achieve the best outcomes for clients. This involves executing specified courses of action tailored to meet the unique needs of each project. The team's dedication to excellence ensures that clients receive unparalleled service in property management, project execution, financial strategies, and effective marketing.
Please meet the Ideal Estates Team: Alanya's Real Estate Experts
Abdurahman Kaya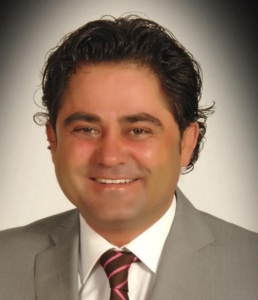 Founder/General Manager/Sales & Marketing at Ideal Estates
Agent License: Masters Diploma in Real Estate Education and Application
Specialties: Head of International Sales and Marketing
A highly regarded member of our team of executives, one of the many aspects Abdurahman KAYA appreciates about real estate is educating people and helping them in the process of buying or selling a home. He is an experienced manager who focuses on maintaining excellent customer relationships and managing finance and accounts. Abdurahman has been a licensed realtor since 2004 and often laughs and says, "Real estate is in my blood."
Below are some of the things that Abdurahman can do for you:
Consult: Whether you are buying or selling a property, he will first listen to your goals and consult you accordingly. When buying or selling a property, you must know your goals and the time frame you are working within.
Negotiate: He utilizes his knowledge of the Alanya real estate market to negotiate the price and terms of your proposal. He will fully consider what is essential to you before negotiating on your behalf.
Analyze and confirm details: Abdurahman's professionalism ensures that he oversees every aspect and detail of your transaction. Abdurahman prides himself on providing excellent customer service and strives to make buying or selling real estate as stress-free as possible.
Abdurahman would appreciate the opportunity to work with you, whether you are buying a house, selling a home, or buying an investment property. Contact Abdurahman Kaya today to see how he can help you!
Language: English, German, Russian, Turkish

Mehmet Topal
Sales and Marketing at Ideal Estates
Agent License: Level 5 Real Estate Certification
Specialties: Head of German Sales & Marketing
Mehmet Topal is a native of the Alanya region. After completing his degree in business management, he worked in sales and marketing in the jewelry industry for over 10 years. In 2005, Mehmet completed his Level 5 Certification in Real Estate and has been the go-to real estate agent for buyers and sellers ever since.
On the weekends, you'll find Mehmet taking a break from the busy week—going out with his family for nature treks in the beautiful mountains around Alanya—so that he can be recharged and ready to serve you again on Monday.
The head of sales in our German market, Mehmet, performs all kinds of real estate-related transactions for Ideal Estates, facilitating them and minimizing possible errors or any unexpected obstacles. He is very experienced in real estate marketing and investment, in addition, he has strong connections with construction and real estate development companies.
If you're looking for a trustworthy, hard-working, and honest real estate agent, then Mehmet is ready to help.
Language: German, English, Turkish

Marie Nyman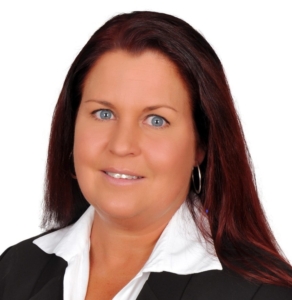 Sales and Marketing at Ideal Estates
Agent License: Level 5 Real Estate Certification
Specialties: Head of Swedish-Scandinavian Sales and Marketing
Marie Nyman is one of the best real estate agents in Alanya. Marie became a real estate agent after several years in the hospitality industry. A licensed real estate agent for 16 years in Turkey and also a dual citizen of Turkey and Sweden, Marie offers clients extensive expertise as an agent with immense knowledge of the Alanya real estate market.
Marie constantly strives to help clients achieve their second home investment needs. She has been a top-performing agent at Ideal Estates and holds a Level 5 certified real estate license.
"When Marie isn't helping buyers and sellers achieve their real estate goals, she enjoys helping out with community projects in Alanya involving the environment. She is also our resident food expert due to her experience in the hospitality industry. So if you want to know the best restaurants in Alanya, just ask Marie."
Language: Swedish, English, Turkish

Tuula Arıkan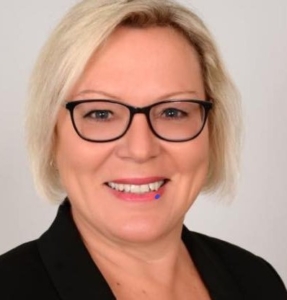 Sales and Marketing at Ideal Estates
Agent License: Level 5 Real Estate Certification
Specialties: Head of Finnish Sales & Marketing
Meet Tuula Arikan, an experienced real estate agent specializing in properties in Alanya for Finnish buyers. With over a decade and a half of experience in the Alanya market, Tuula has helped numerous families find their dream homes in this beautiful coastal town. She understands the needs of her clients  and knows that properties with easy access to the beach, scenic views, and a sense of community are very important to her clients
As a native of Finland with Turkish citizenship, she has a deep appreciation for the unique culture and history of both countries. In her free time, Tuula enjoys exploring Alanya's beautiful beaches and hiking trails. She holds a Level 5 certification in real estate and has been recognized as a top-performing agent in the region.
Contact Tuula today to learn more about how she can help you buy or sell a property in beautiful Alanya.
Language: Finnish, English, Turkish
Muharrem Altun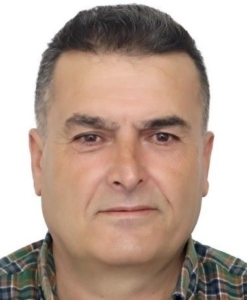 Sales Representative at Ideal Estates
Specialties: Real Estate Consultant
Muharrem Altun is one of the top real estate agents in Alanya. When it comes to luxurious second home properties, there's no one more experienced than Muharrem.
In the last 20 years, Muharrem has helped clients buy and sell more than a hundred properties, making him one of the most experienced real estate agents in Alanya.
And while Muharrem is great at helping people buy their dream homes for a great price or sell for top dollar, he is even more passionate about his family, making sure he reserves plenty of time for them from his busy schedule when he can.
If you are looking for a realtor who is dedicated to giving you the best experience possible and who will strive to make sure that you'll be happy with the result! Just contact Muharrem.
Language: German, English, Turkish

Anastasia Karenina
Sales and Marketing at Ideal Estates
Agent License: Sales Representative
Specialties: Head of Russian Sales & Marketing
Anastasia Karenina is a real estate agent who has been helping people buy and sell properties in Alanya, Turkey for the past 12 years. With her vast knowledge and experience in the Turkish real estate market, she can help you find your dream home in this beautiful coastal city.
Anastasia was born and raised in Moscow, Russia. She moved to Turkey over 12 years ago and has been living and working in Alanya ever since.
With over 12 years of experience in the real estate market, our agent has a wealth of knowledge and expertise. She has helped countless clients find their dream homes in Alanya, from apartments to villas and commercial properties.
Anastasia offers a range of services to her clients, including property sales, rentals, and property management. She specializes in the sale of properties in Alanya, with a focus on the Russian-speaking community. Anastasia is fluent in Russian, Turkish, and English, making it easy for her clients to communicate with her. She has a deep understanding of the local real estate market and is always up-to-date on the latest trends and developments.
Language: Russian, English, Turkish